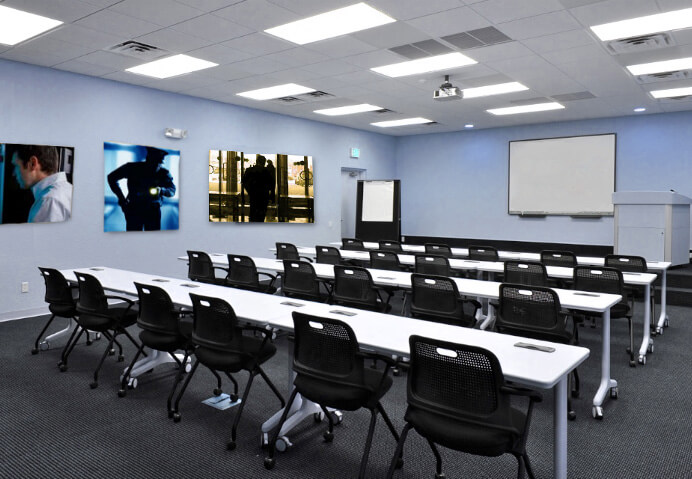 With a dedication and commitment to Training excellence, the focus at Benaiah Guarding is to "Create Great Guards" through the study of Law, review of its impact on Policy, and the practical application while in the field. We offer full service, in-class training for students with varying career goals and commitment levels. From those taking the first step towards a career in Law Enforcement, the additional income earner with an existing career, to the experienced guard looking to re-enter the Industry post implementation of the Solicitor General mandated licensing. Benaiah Guarding can meet the needs of those with a passion to serve their Community.
All of our training is done in our Training Center at 12832-141 St.
Security Courses:
Alberta Basic Security Course
Use-of-Force

Handcuffing/Baton/Self-Defence

Report Writing
Verbal De-Escalation
Alberta Investigator Training
*All classes Solicitor General approved
Non-Security Courses
SL2
First Aid

Red Cross Standard
AED with Infant/Adult CPR
Additional Courses Available upon request. Small class sizes guaranteed (maximum 12/class.)
Week night and weekend classes available—see our calendar for upcoming classes!
Call to sign up for one of our training sessions: 780-999-6176
Don't see the dates you are looking for?
Request
different dates and we will provide training on your schedule.